Coaching and online classes are the heart of our ongoing educational program. You get to interact with other sensitive people from across the globe and time zones. Both coaching and classes are conducted by email and you can interact when it is convenient for you. Most classes now run for four weeks.  Signing up early will hold a place in the class. Classes are announced in the newsletter.  Coaching is available for intervals of 2-weeks.

Payment is due upon registration. If you find you cannot take the class at the time it is being offered, we will issue a credit for you to take another or the same class at a later date if we are notified within two days. After that, there will be no credits issued. Class and coaching fees are not refundable.
Shortly after you register and before a class begins, you will receive an autoresponder or an "invite" to join the Yahoo email group through which the class is being conducted. Please be sure to click on the link in the email to join the group.
Please read the Question and Answer Page for more information.
Ongoing Opportunity for Coaching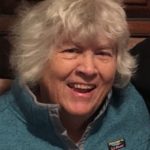 Radiant Coaching
This is a special offering for people who are serious about enhancing their programs and would like to have ongoing coaching from Kathleen. We will do individual assessments to sort out exactly where you are in the process. You will be guided in making your own individual plan. You can learn about journaling and adjusting your food for your own life needs – what to do when. You will be given tools and shown how to use them.

Radiant Coaching will be offered to small groups who stay together as they learn skills. The options for small group coaching with Kathleen include: Skilled, Return to Radiance and Special. Skilled is for people who are Steady on Step 3 or more, Return to Radiance is for people who have done Steps 1-7 and then lost their way with the food, and Special is for people who are dealing with restriction, medical issues or particular concerns that affect how they do their program.

The fee is $20 per week billed at 2-week intervals. It is an unusual opportunity to work directly with Kathleen to maximize your skill in doing the steps. You will be able to choose which section seems more appropriate for you. If you have any concerns or questions, just put them in the notes when you order and Kathleen will be in touch with you.

Radiant Heart Care
This class will help you understand your *heart* story and how it relates to your food. It will give you a safe place to talk about your diagnoses, your medications and your relationship to your care providers. We will look at how to develop a healing plan that looks at your food, your exercise, supplements that might enhance your program and best ways of collaborating with the Health Professionals. I am particularly interested in the role of grief and sorrow in our heart stories. This class is part of the new design of class that will go for a month at a time and will be defined and developed by the needs of the people in the class.
List of Online Classes
Periodically, classes will be offered to YLD members. If you are interested in joining the Radiant Your Last Diet Program, you can find information here. Then you will be able to join the radiantyourlastdiet support group through which the classes will be held.
The classes will be announced in the newsletter.