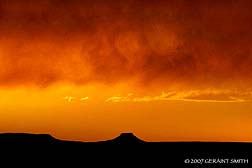 Radiant Ranch 2017
May 12-13-14
Albuquerque, New Mexico
We will be doing a three-day Radiant Recovery seminar in lovely Albuquerque, NM in May 2017. This will give you aa wonderful opportunity to meet with others doing the program and to hear the latest information directly from Kathleen.
The seminar will cover introductory training for new people and the latest cutting edge information for people who are more skilled with the seven steps. On Friday we will focus on the foundation of the program and look at step 3 in depth. You will learn things not found in the books with a special focus on what else is embedded in the steps.
Saturday will focus on special topics including *You are what you eat* and *A Map for the Art of Success in the Program.*  All participants will receive a Special Ranch Coloring book as an adjunct to the presented material.
Ranch this year will be held at the Rio Grande Inn. The rooms will be $98 + tax per room. This is a significant discount.   The rate is for 1- 2 in a room. 3rd and 4th adults are $15+ tax per person/additional. The rates are valid 3 days prior and 3 days after the event so if you want to have a lovely NM vacation you can plan for that.
Individuals must make reservations via the toll-free reservation number 1 (800) 959-4726 or the direct number at 1 (505) 843-9500.  Request the *Radiant Recovery* group when you make your reservation.
The hotel that is within walking distance of Old Town, has a lovely pool and hot tub and nice space for sitting and talking. It has a workout room and has refrigerators and microwaves in the rooms. There is a laundry in the hotel.
The  Hotel provides complimentary shuttle service to and from the Albuquerque International Airport from 7:00am to 10:00pm daily. Guests who arrive or depart before or after shuttle times are responsible for securing and paying for their own transportation.
We will start the seminar Friday, May 12, at 1:00 PM and then break for dinner at 5 PM and regroup after dinner. Dinner will be served at the hotel on Friday night, and lunch will be served Saturday noon. We will arrange for a special breakfast buffet that is *program friendly.*  Our sessions on Saturday and Sunday will start at 9:00 AM and end at 5 PM.  We will go to a local Albuquerque New Mexico restaurant for dinner. Educational sessions will be scheduled in 90-minute chunks. The seminar will end on Sunday at noon. Many people stay over until Monday or Tuesday to unwind and relax.
The non-refundable fee for this retreat is $349 as an early bird special with registration before Jan 1, 2017, $449 if registered after January 1. Participants will pay for meals as a separate charge.
The details will be discussed on the special ranch discussion list. After you register, you will receive an invitation to join us on the Ranch email list to talk more about these details.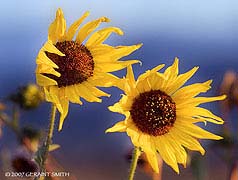 If you prefer, you may send the above information using one of the following options:
Phone: 505-345-3737
Fax: 505-345-3057
Check or money order in American dollars to: Radiant Recovery, 3805 Manchester Dr., N.W., Albuquerque NM 87107
Please send a copy of the registration form with your payment. For questions, email
Kathleen@radiantrecovery.com or call 505-345-3737.
Photos by Geraint Smith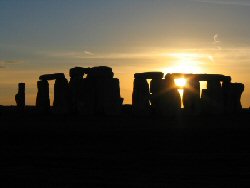 Radiant Euro Ranch 2016
Salisbury, England
Nov 4-5-6
We are doing the eleventh annual Radiant Euro Ranch in Salisbury, England. This is a unique opportunity for our British and European members to gather with us to learn the latest thinking about sugar sensitivity and the healing aspects of the Radiant Recovery® Programme. This Ranch will be a small learning experience for community members who have attended a prior ranch.
The non-refundable fee for this retreat is $265/£199/€239 (actual charges will be based on the exchange rate as of the day of the charge).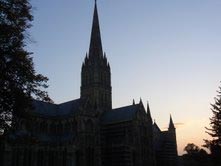 Ranch will be Nov 4-5-6
We will start the seminar Friday, Nov 4, 2016 at 7:00 PM. Our sessions on Saturday and Sunday will start at 9:00 AM. Educational sessions will be scheduled in 90-min chunks. Ranch will end at noon on Sunday. Many people stay through Sunday night for dinner at the famous Indian Restaurant, Ankarra. And often people come in on Thursday and just enjoy the area prior to starting Ranch.
The material presented at this Ranch will be geared to more experienced members of the community who are already familiar with the 7 steps and wish to take their own programs deeper.
Accommodations: The seminar will be held at The Red Lion Inn in Salisbury. Please book directly. Rates tend to be lower in the hotel's own website, but check around and look for the best deal.
We set up a Euroranch list online for you to be able to inquire about options for sharing.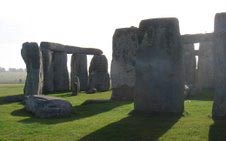 After you register, you will receive an invitation to join us on a Euro Ranch email list to talk in more detail about the seminar.