Consultation with Kathleen DesMaisons, Ph.D.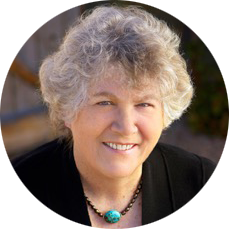 Many people find that scheduling a private consultation with Kathleen helps them get their program on track. Personal time allows you to pinpoint your specific needs and concerns. There are 3 options:

A short email request,
A telephone (or Skype) consultation,
A 90-day intensive consultation series.
The first option is to do an
ASK KATHLEEN
email.
Let's say you have some quick questions you want to run by Kathleen. You know the program, maybe have taken classes, have a sense of what to do but would like, or are looking at, changes in meds and want some input on talking with your doctor.
These would be questions that are a little more involved or more personal than the input she can give you on a list.
You click here to sign up (this takes you to our shopping cart that lets the billing be all in place).
Then you send an email to: Kathleen with the title ASK KATHLEEN and she will respond by email. In that email, you will need to include where you are in the program (what step, how long), how old you are and how much you weigh.  The fee will be $25.
To request a TELEPHONE CONSULTATION do the following:
Download the Assessment Form (see the link below for the version you prefer). Fill it out and attach four days of your food journal as described on the form.
Click here for PDF version of Assessment form
Click here for Word version of Assessment form
Send it back by email to Kathleen or fax to 505-345-3057
You may request a one-hour session, a 30-min session or a 15-min session. The fees are $200 for an hour session, $120 for a short consultation, $75 for 15 min.
Submit your payment on our secure payment form.
Make an ONLINE APPOINTMENT
To request one of these options, please call our office at 505-345-3737 to schedule an appointment. Please note that our time is Mountain Time, so in order to see what time it would be for you, please use the time zone converter (Mountain Time=Colorado, Denver):
If you are doing a phone consult call 505-345-3737 at the scheduled time. If you are doing a Skype session, call radiantkd on Skype at the scheduled time. We have a 48-hour cancellation requirement.
We also offer two SIGNATURE CONSULTATIONS. These involve a 90-day commitment from you and intensive interaction with me. We have found that this option can turbocharge your program. Here are some of the ways we have used the Signature Plan:
If you are having a hard time getting traction. We discovered that the interactive journal is a really, really exciting tool.
If you are dealing with a number of other addictions in trying to sort out what to do when and how.
If you are struggling with weight loss and you feel ready to climb out of your skin, this can be a unique option to learn an entirely different approach.
If you are trying to sort out how to work with the kids and are just stuck. Having intensive feedback and guidance seems to offer a wonderful structure.
If you want intensive support, if you have special needs that would benefit from ongoing guidance or you would like to make a serious commitment to your program, this is the way to go.
The full plan includes: 2 one-hour assessments, a weekly 30-minute check in via phone or Skype, an online interactive food journal and regular email comments from me.
1 introductory session of 1 hour
1 finishing up session of 1 hour
10 1/2 hour sessions in between. For a total of 7 hours. This would be 12 weeks (or 90 days)
Usually this level of service would be $1650, but the signature plan allows you to pay an up-front discounted fee of $1250 (25% discount).  Other configurations can be scheduled by mutual decision. Click here and select the Signature Consultation link in the dropdown box.
The second Signature option, Called Signature Light, the plan includes
A one hour assessment with me via, phone, Skype or email.
Participation in the Apprentice Coaching program for 12 weeks. This includes a group discussion including journal review and recommendations.
Participation in the YLD program for 12 weeks.
Signature Light is $400. Click here and select the Signature Consultation Light link in the dropdown box.
Call Kathleen at 505-345-3737 if you have questions.